Neural Designer
Neural Designer is a user-friendly app for data science and machine learning. It allows you to build AI-powered applications without coding or building block diagrams.
Neural Designer implements the most advanced neural network algorithms to generate approximation, classification, and forecasting models. These allow you to discover relationships, recognize patterns and predict trends from your data.
These algorithms are included in an end-to-end ecosystem devised to perform data exploration, model building, feature selection, testing analysis, and model deployment.

HIGH-PERFORMANCE COMPUTING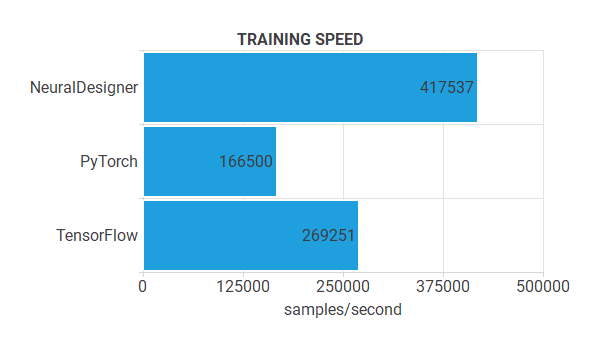 Neural Designer beats its main competitors in data capacity, training speed, and model accuracy. To achieve this, it implements techniques such as code optimization, CPU parallelization, and GPU acceleration.


You will be able to analyze more data, build models faster and get more accurate results.
SOLUTIONS AND INDUSTRIES
Distributor for India
Contact:
ni logic Pvt. Ltd.,
Pune
info@ni2designs.com
For more information, applications notes, presentation, evaluation please visit
www.neuraldesigner.com
Note : ni logic pvt. ltd. is authorized distributor & promoters for Indian region from Artificial Intelligence Techniques, Ltd., Spain.