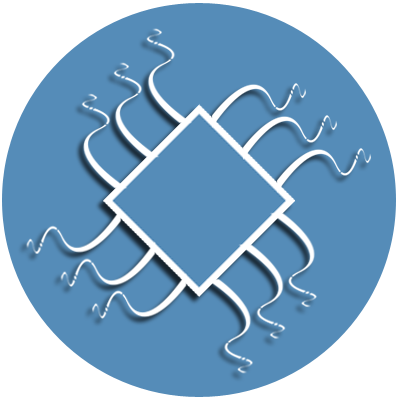 CMOS designers have been integrating a wide variety of functionality into large ICs for many years. Everyone has seen the incredible impact of Moore's law on performance and cost in everyday life.

The ASIC market has suffered in recent years due to upsurge of FPGA market, but the sunny days are back again.

The growth in new applications such as MP3 players, Digital Cameras, Cell Phones and other portable Consumer devices have been one of the major drivers of the ASIC and IC design market. Another traditional driver has been the Communications segment with the build out of the infrastructure for the Internet, and networking applications in general.

With our up to date layout tools and technologies you can transfer your product ideas into highly integrated ASIC and System on Chip solutions. From initial concept to fully functional chip, our special ASIC design tools are there to help you meet enhanced performance requirements and speed your time to market.

Our tools help you to realize your designs...
State-of-Art ASIC design tools
Electronic System Level(ESL) Compiler